Norfolk Natural Living Pulse Point oil - Energising Boost 10ml
Regular price
£12.50
Save Liquid error (snippets/product-template line 131): Computation results in '-Infinity'%
/
---
The energising aromatherapy pulse oil from Norfolk Natural Living has been synergistically blended specifically to help boost energy and reawaken the mind and body. With a blend of over six essential oils including Grapefruit, Red Thyme and Basil - we have boosted it with Carnelian gemstones - known for their ability to stimulate creativity and motivation.
They have used Grapefruit as it is a wondrously uplifting wellbeing oil which helps to reduce stress and depression when blended with much prized ancient Red Thyme, the aromatic woody scent blends beautifully, creating a spirit lifting and mood enhancing oil. I would recommend using it in the morning and daylight hours, as the energising effects of the Basil help to boost alertness.
Pocket sized and perfect for an on-the-go wellbeing boost, our 100% natural. Aromatherapy Pulse Oils are designed to restore balance to your mind and body.
The Perfect Stocking Filler!
Gently roll a small amount of oil directly onto your pulse points, such as your temples, inner wrists and inner elbows. Take three slow, deep breaths and allow the aroma to envelop your senses. 
Cocus Nucifera (Coconut) Fruit Oil, Citrus Grandis (Grapefruit) Peel Oil, Thymus Vulgaris (Red Thyme) Oil, Ocimum Basilicum (Basil) Oil, Mentha Piperita (Peppermint) Oil, Piper Nigrum (Black Pepper) Seed Oil, Zingiber Officinale (Ginger) Root Oil, Tocopherol (Vitamin E) Allergens:  *Found inside natural ingredients. For up to date ingredients check back of packaging.
ECOLOGI // FOR EVERY ORDER PLACED, WE WILL PLANT A TREE 
For every order placed with us, no matter how big or small we will plant a tree on your behalf – you can view our growing virtual forest and look at the donations that have been made so far HERE.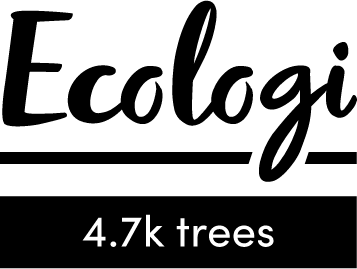 When we first spoke about setting up Norfolking Around, one thing we wanted to focus on was ensuring that our business was as ethical and sustainable as possible. We also agreed that we wanted to invest some of our profits into making a positive difference in the world. We live in a beautiful area of the planet, we and our children are extremely lucky to be surrounded by beautiful beaches and green fields. We want to do what we can to ensure that this is possible for our grandchildren and the generations beyond too.
When we came across Ecologi, we knew it was a perfect solution to help us make a real difference. 
We all know that one of the best tools to tackle the climate crisis and keep our temperatures from rising is to plant more trees. They are crucial to preventing ecological collapse.
Ecologi work with The Eden Reforestation projects who plant millions of trees around the world each month. 
In addition to planting trees, we are able to offset our carbon emissions for every package we dispatch.  We invest money into Ecologi, who in turn put this into eco projects which remove more greenhouse gasses than our own carbon footprint puts in! 
Each month they pick the best CO2 reduction projects across the world and ensure that our donations are going to the highest rated projects and making the most impact possible.