Make your own halloween bat keyring kit - Cotton Twist
Regular price
$3.74
Save Liquid error (snippets/product-template line 131): Computation results in '-Infinity'%
/
---
Make a Halloween Bat keyring with this solid maple wood bat and spherical beads to scare off any tricksters at Halloween. Wear it out on Halloween and have a spooktacular night. Use the elastic & beads provided to thread up your keyring.
This keyring comes with our latest elastic which has a metal end to help young children thread the beads. Just add some patience & precision to make sure none of the beads escape.
Cotton Twist craft activities are often gifted as party bag or stocking fillers and are perfect as wedding day activities In a bid to banish plastic tat from our homes, all Cotton Twist products are lovingly made by hand and all components are as good as we can possibly make them.
DETAIL MATERIAL - Wooden Maple Bat shaped fob, wooden spherical beads, keyring hoop, elastic with metal ends DIMENSIONS - each pack comes with a recyclable kraft envelope measuring 16.5cm by 11.5cm together with an A6 printed instruction card
ECOLOGI // FOR EVERY ORDER PLACED, WE WILL PLANT A TREE 
For every order placed with us, no matter how big or small we will plant a tree on your behalf – you can view our growing virtual forest and look at the donations that have been made so far HERE.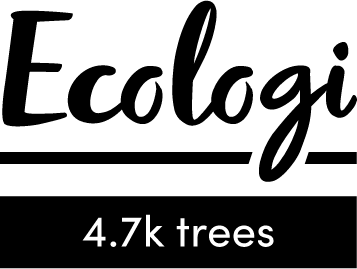 When we first spoke about setting up Norfolking Around, one thing we wanted to focus on was ensuring that our business was as ethical and sustainable as possible. We also agreed that we wanted to invest some of our profits into making a positive difference in the world. We live in a beautiful area of the planet, we and our children are extremely lucky to be surrounded by beautiful beaches and green fields. We want to do what we can to ensure that this is possible for our grandchildren and the generations beyond too.
When we came across Ecologi, we knew it was a perfect solution to help us make a real difference. 
We all know that one of the best tools to tackle the climate crisis and keep our temperatures from rising is to plant more trees. They are crucial to preventing ecological collapse.
Ecologi work with The Eden Reforestation projects who plant millions of trees around the world each month. 
In addition to planting trees, we are able to offset our carbon emissions for every package we dispatch.  We invest money into Ecologi, who in turn put this into eco projects which remove more greenhouse gasses than our own carbon footprint puts in! 
Each month they pick the best CO2 reduction projects across the world and ensure that our donations are going to the highest rated projects and making the most impact possible.