Fysha Peppermint & French Green Clay Soap
Regular price
£14.00
Save Liquid error (product-template line 131): Computation results to '-Infinity'%
/
Tax included.
Shipping
calculated at checkout.
---
Inhale the energising notes of peppermint as you smooth and soften your skin with this opulent handcrafted Peppermint & French Green Clay vegan soap from the beautiful brand Fysha. Made with an extra virgin olive oil base and enriched with cold-pressed shea butter, castor oil and coconut oil our Peppermint & French Green Clay solid soap is a luxurious experience.
Perfectly blending the skin purifying benefits of French Green Clay with the uplifting aroma of Peppermint essential oil, it deeply cleanses while leaving skin feeling smooth and completely nourished.
Like all of Fysha's natural solid soaps, their Peppermint & French Green Clay soap lathers gently and is blended with a nourishing extra virgin olive oil base. They always use traditional cold process soap-making methods to preserve the natural integrity and skin enhancing benefits of all our ingredients.
           Active Ingredients
Organic Peppermint Essential Oil

Refreshing and energizing, Fysha's organic peppermint essential oil helps to cool, tone and balance skin to bring it into perfect harmony.

French Green Clay

French green clay is one of nature's finest exfoliators. It naturally purifies skin, sloughing away dead skin cells while tightening pores and reducing inflammation, leaving skin clear and smooth.

Extra-Virgin Olive Oil (Cold-Pressed)

The original eco-luxury skincare secret, their cold-pressed extra virgin olive oil is rich in vitamin E and anti-ageing antioxidants. These hydrating qualities work in harmony with the skin's natural synergy for youthful-looking, radiant skin.

Coconut Oil

One of nature's most luxuriously moisturising natural oils, our food-grade Coconut oil deeply hydrates skin to leave it smooth, radiant and supported.

Shea Butter
Packed with antioxidant rich vitamins E and A, Shea butter is rich in essential fatty acids that help to counteract skin dryness and seal in moisture. Fysha's cold-pressed shea butter helps hydrate and soothe to leave skin looking refreshed and youthful.

Castor Oil
Castor oil has long been documented for its reinvigorating skin properties. It penetrates deep into the skin to help stimulate collagen and elastin production to delay the onset of fine lines. This powerful ingredient leaves skin rejuvenated and supple.

Vitamin E

Vitamin E is a rich source of antioxidants and helps protect the skin from the damaging effects of free radicals that can lead to fine lines and premature ageing.
Ingredients

Free of palm oil, synthetic fragrances, colouring agents harsh chemicals and additives. Cruelty-free and never tested on animals.

Directions

Create a rich lather and massage onto wet face or body with a clean sponge. Rinse with cold or lukewarm water. Keep in a well-drained soap dish; allowing it to dry between uses. Store in a cool, dry place away from direct sunlight. For a superior skincare experience, we recommend using their products with an all-natural puff sponge

Approx 113g

ECOLOGI // FOR EVERY ORDER PLACED, WE WILL PLANT A TREE 
For every order placed with us, no matter how big or small we will plant a tree on your behalf – you can view our growing virtual forest and look at the donations that have been made so far HERE.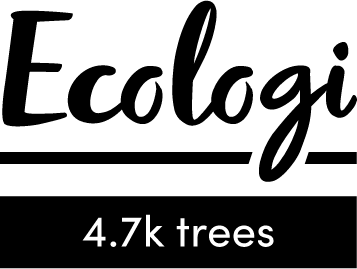 When we first spoke about setting up Norfolking Around, one thing we wanted to focus on was ensuring that our business was as ethical and sustainable as possible. We also agreed that we wanted to invest some of our profits into making a positive difference in the world. We live in a beautiful area of the planet, we and our children are extremely lucky to be surrounded by beautiful beaches and green fields. We want to do what we can to ensure that this is possible for our grandchildren and the generations beyond too.
When we came across Ecologi, we knew it was a perfect solution to help us make a real difference. 
We all know that one of the best tools to tackle the climate crisis and keep our temperatures from rising is to plant more trees. They are crucial to preventing ecological collapse.
Ecologi work with The Eden Reforestation projects who plant millions of trees around the world each month. 
In addition to planting trees, we are able to offset our carbon emissions for every package we dispatch.  We invest money into Ecologi, who in turn put this into eco projects which remove more greenhouse gasses than our own carbon footprint puts in! 
Each month they pick the best CO2 reduction projects across the world and ensure that our donations are going to the highest rated projects and making the most impact possible.